Horeca Channel
Monte Rosa is proud to be a prestigious brand for premium ice cream in luxury hotels, restaurants and high-end coffee shops. We always meet the strictest requirements from customers such as: product quality, order processing system, delivery and so on. Besides, the highlight of Monte Rosa Company is the preferential policies for potential customers such as freezer, scoop, menu, standee, topboard etc.
In addition, we specialize in Customer Support Services, free product training sessions, as well as specialist skills. It will help your staff more professional and well performance.
Coming to Monte Rosa, we will advise you on how to maximize profitability & store development for long term. We also have a professional team who will support enthusiastically to customers during sales and after sales service in the best way.
Supermarket Channel
In order to make Monte Rosa Ice Cream more accessible to consumers, we have brought our ice cream products to the large supermarket chains from North to South such as Co.op Mart, Lotte Mart, Big C, and Aeon Mall. Here, customers can easily choose large family ice cream box or small personal ice creams with variety tastes to suit the diverse preferences of each person, each family.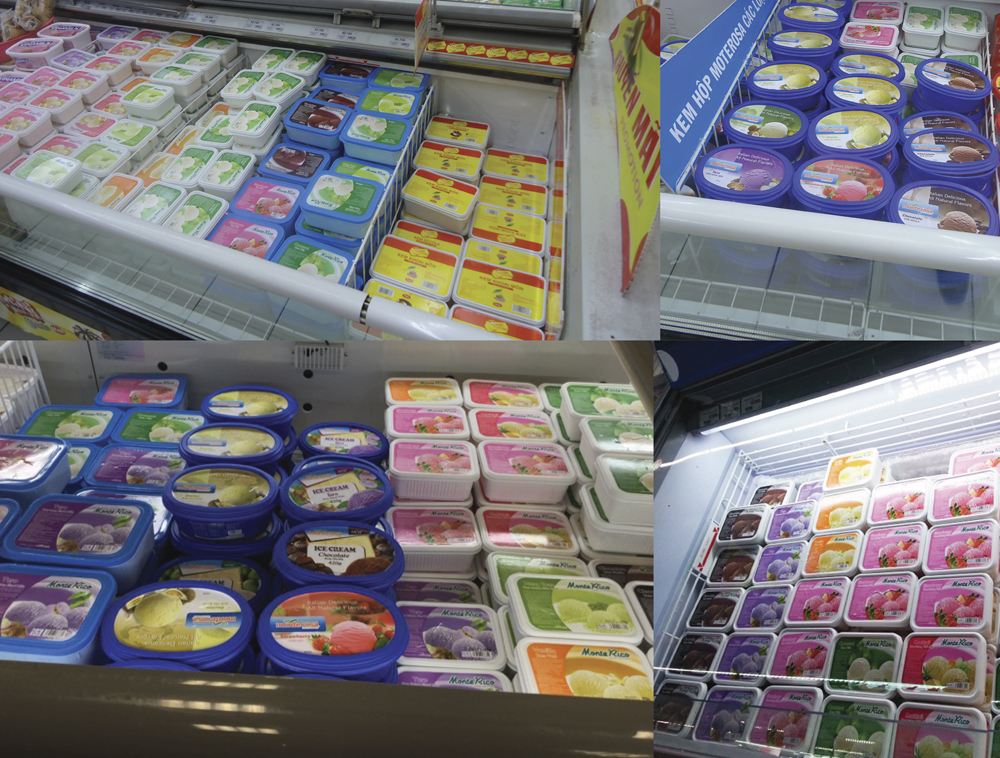 Retail Channel
Besides large supermarkets, restaurants, hotels, coffee shops… For each ice cream can easily reach to all consumers, we also launched Monte Rosa ice cream developed widely on all paths through the retail channel system. You can enjoy delicious ice cream in many places in the city or suburbs without having to spend too much time traveling.
From retail stores to supermarkets
Cooperate closely to improve service & product quality
HEAD OFFICE – HO CHI MINH CITY
Address: 160/14 Cong Quynh st., Pham Ngu Lao Ward, Distric 1, HCMC
Tel (office) : 08.3920.5047 – Fax: 08. 3836.1027
Hotline: 08. 3836.7002 – Fax: 08. 3837.4815
OFFICE – HA NOI
Address : 58 – Lane 163 – Hong Ha st., Ba Dinh District, Hanoi Capital
Tel : 04 3715 0222
Contact person : NGUYỄN THỊ XUÂN HƯƠNG.
Mob: 0981 687 549
BRANCH – NHA TRANG
Address : 77A Da Tuong st., Vinh Nguyen Ward , Nha Trang city
Tel : 058 388 4 777
Contact person : PHAN NGỌC HỒNG .
Mob : 0978 927676
BRANCH – DA NANG
Address : 27 Dang Thai Mai st., Thanh Khe District, Da Nang city
Tel : 0511 3825 411
Contact person : ĐINH QUỐC MINH .
Mob: 0909 122 208